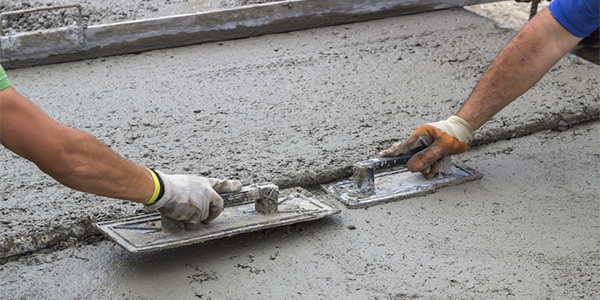 When it comes to building, concrete is at the heart of any foundation. But simply having a concrete foundation does nothing to give the building itself stability unless it's poured with accuracy, expertise and quality materials. At Dan's Construction Inc., our concrete contractors make it a point to always deliver quality concrete services to the projects we're working on so that they're built strong and remain strong from day one onward.
As the most reputable concrete contractors in York, Aurora, Grand Island, and Lincoln, NE, we take pride in being able to not only create quality developments but also repair those that have fallen by the wayside over time. Take a look at just a few of the ways we like to showcase ourselves as the number one source for concrete services and repairs:
Foundations: If you want your foundation poured right, make sure that it's being poured by a professional from Dan's Construction Inc. We pour for both residential and commercial developments, as well as for new construction and additions alike. Whether it's the foundation for a brand new home or just a new addition, we're on the job. Our contractors have a depth of knowledge regarding the right pouring techniques and conditions, ensuring peace of mind for all of the customers we serve.
Repairs: Have you noticed some imperfections in your concrete lately? Feeling the tremors long after an inferior contractor laid your concrete? No worries—Dan's Construction Inc. is here to help! We're adept at fixing all types of concrete problems, from patching a few cracks to pouring entirely new sections. We'll get the job done right and ensure that it's solid for years to come.
Misc. concrete work: As concrete experts, we're not shy about taking on all types of concrete jobs that our clients have a need for. Whether it's pouring concrete for your new patio or laying down a few slabs of sidewalk, we're up to the task. Get in touch with us today about your custom concrete project.
Whether it's a need for a brand new foundation or just a little bit of concrete repair in York, NE, trust that the concrete contractors at Dan's Construction Inc. is ready to assist you with all of your concrete needs. Contact us today!